Hey guys! I know it's been a while since I did a public post, but I swear, I have not disappeared.
I'm currently in my A.P. Studio Art class and it occurred to me that I could post my work on here and see what you guys think. It's a multimedia collage and it's been a work in progress for quite a while now. I'm planning on finishing it by the end of next week though and I'm rather excited.
A few notes:
- It's not done
- The Photoshop on this computer seems to exaggerate the contrast, so the images will look a bit dull. I'll have to take the piece home to do the final color touches.
- I will be adding two figures to the beach
- It will be a 18x24in poster as a final, so I have a small image and an image that is zoomed to full size so you can get an idea of the detail
How/What:
- Sketch in photoshop using tablet
- Digital photography for background base images (own photos)
- Went crazy with water colors/ink (very fun day) then scanned and added to piece
- Tons of layer and lots of patience
Preview: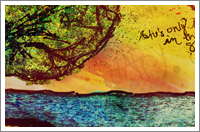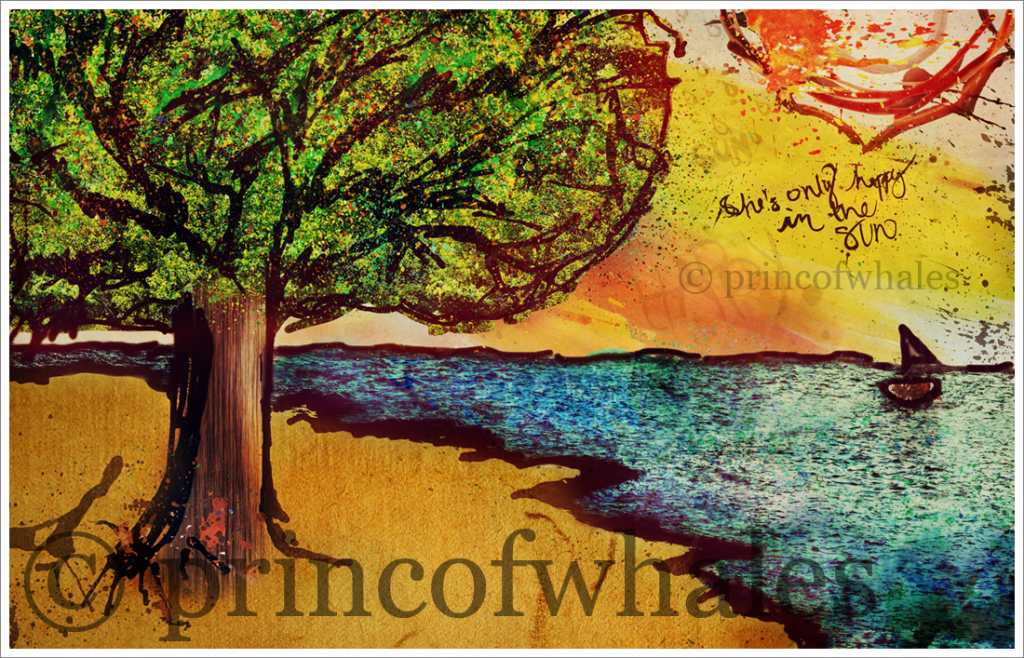 After looking at these images for a little while, I'M REALLY BUGGED BY THE COLOR. It's so bright in Photoshop, but once it's saved everything goes crazy dull. I'll have to fix that real fast before I have an aneurysm or somthing.
Wow, I'm actually starting to get some very strong angry feelings here. BLERGH. & it's rather blurry, which makes absolutely no sense. The tree is dead clear in Photoshop. I've got to get this work to another computer ASAP.
I'll be sure to post the final, for my own sake I think, because this is just bugging the crap out of me. Anyways, what do you guys think so far?
Constructive criticism is so very much appreciated.
Go easy on anything having to do with color/contrast/brightness because, trust me, it'll be fixed.

P.S.
Duuude, Glee was pretty good last night. Puck = mine, kthxbye
P.S.S.
I TOTALLY MISSED MY
3 YEAR LJ BIRTHDAY
. LET'S MAKE THE CUPCAKES NOW.
Current Mood:
exhausted
Current Music: Where Were You? // Every Avenue